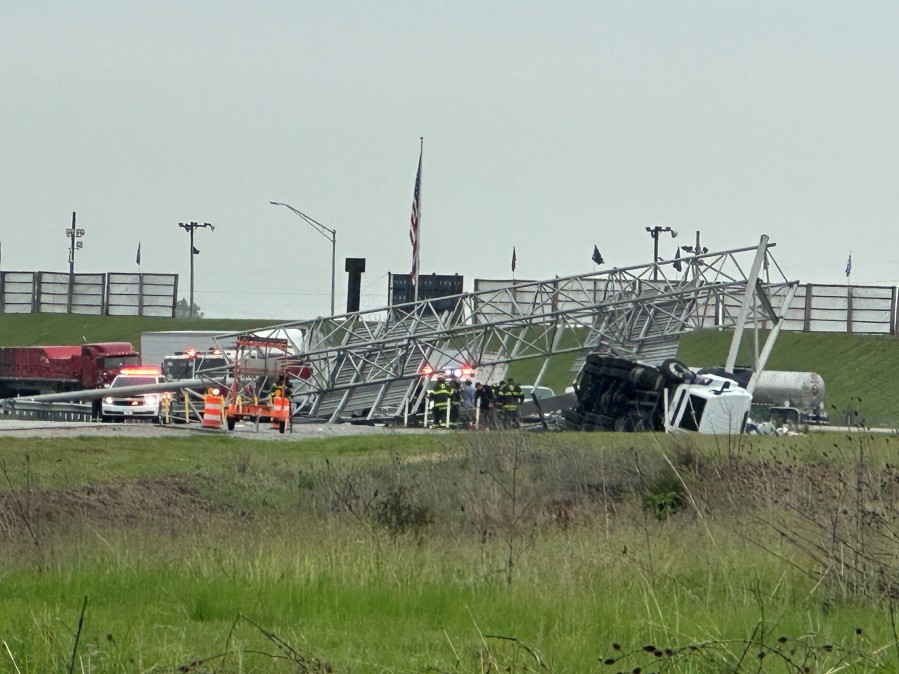 Overturned semi downs sign on I-74 on SE side
INDIANAPOLIS — An overturned semi has toppled a sign and shut down an exit ramp on Indy's southeast side.
The Indiana Department of Transportation said the accident occured on the I-74 westbound ramp at I-465 on the city's southeast side.
An overturned semi crashed into a large road sign causing the entire structure to topple down and crash across the ramp and semi.
Indiana State Police said no serious injuries were reported but said the ramp is expected to be closed for several hours.
The semi also lost its load as a result of the accident.