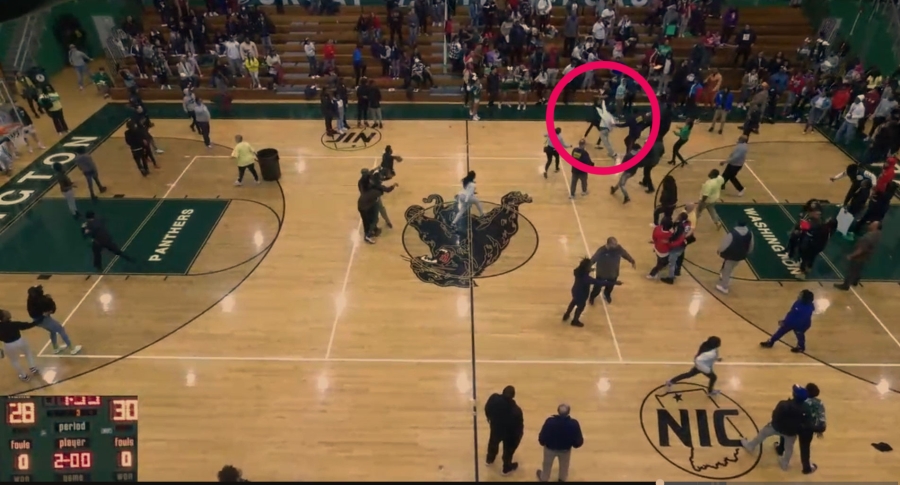 South Bend high school basketball game canceled after large brawl breaks out in gym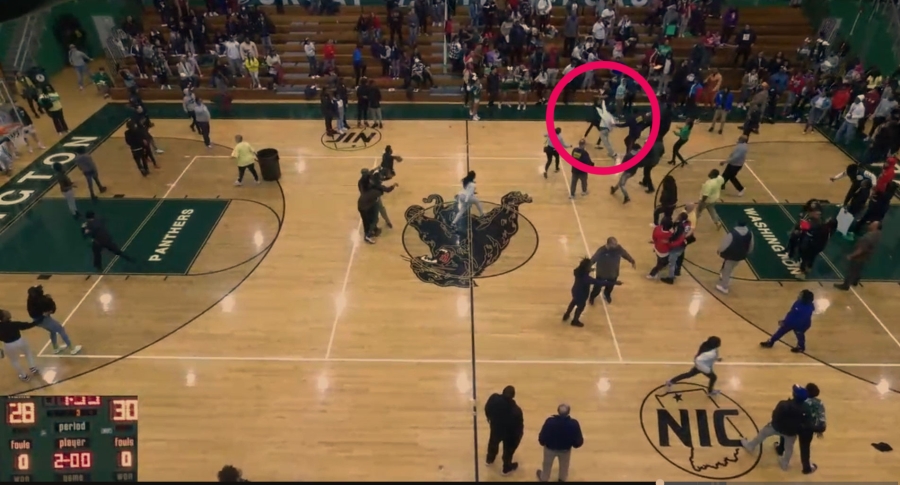 SOUTH BEND, Ind. — A varsity basketball game between Washington and Riley high schools was canceled after a large brawl broke out in the crowd and spilled onto the court during halftime.
According to the South Bend Police Department, the fight began shortly after 8 p.m. after both teams headed into the locker room for halftime.
A livestream of the basketball game streamed by the Indiana High School Athletic Association (IHSAA) shows that during halftime a fight suddenly breaks out among some of the spectators that ends up spilling onto the court.
Spectators can be heard screaming and seen running for cover while the PA announcer repeatedly calls for security and asks people to stay in the stands. Several fights break out with the aggressors contained at points only to break free and charge someone, sparking the fight anew.
South Bend police ended up being called to the scene to clear out the gym. Police said at one point "all South Bend officers" were at Washington High School assisting with clearing out the building.
Police thanked neighboring police departments for assisting with coverage while officers worked to clear out the gym.
No serious injuries were reported and no arrests were made.